Puppys - Litter Plan
We hope for puppies in April/Mai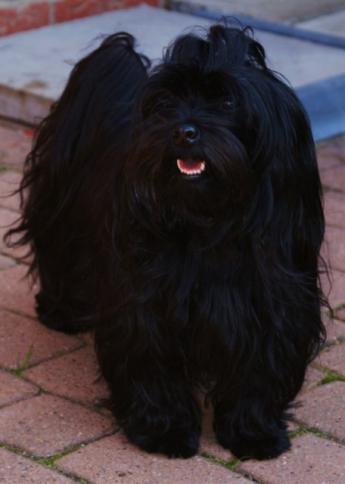 For more information also regarding reservation of our puppies you can contact us by phone - 05251/8782127 or E-Mail.

We are happy to inform you before hand and let you participate in the exciting time of pregnancy and the first weeks of our little ones.

If you are interested in a Havanese puppy from our kennel please contact us early.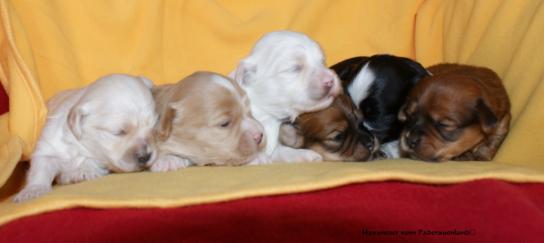 Puppy Package
The basic puppy package of course contains the pedigree document, the vaccination passport and copies of the medical examinations of the parents. As well as when the puppies have been dewormed a list of the next vaccinations and deworming is given.


When given away the puppies you will receive their dog food (for the first 4 weeks), treats, the favourite toy as well as puppy collar and lead from us. Also you will receive a blanket with the smell of the mother and siblings.
Your puppy is insured third party liability for the following three months with us for free.

On request we will assist you in finding the necessary grooming products, as well as a suitable transport box.
Of course we will be there for you if you have any questions after the move-out.
One plea!
Please only buy your future family member from a reputable breeder with the correct pedigreepapers. Only through the strictly controlled breeding regulations it can be assured that thebest possible health conditions of the puppies is cared for.
Perhaps you think that pedigree papers are just a question of prestige, because you do notwant to breed or show.

This is a fatal mistake!

With the pedigree papers a complete line of ancestors is documented. All ancestors of yourfuture puppy have been found healthy by veterinarians and found fit for breeding by specialjudges.
The requirements of the German kennel Club in regards to breed standard, health, fitness,mating and also the upbringing of puppies are very strict.

Hereby the best possible foundation for healthy puppies is based.
Of course no one can give you any guarantee that the puppy will be healthy its whole life. Butplease think about that let alone the health requirements to puppy farmers are irrelevant.
Not to mention the keeping, care, nutrition and vaccination of animals and only for thisreason the puppies can be offered so "cheap". The real costs will develop later.

More Information here:

oder unter

Links